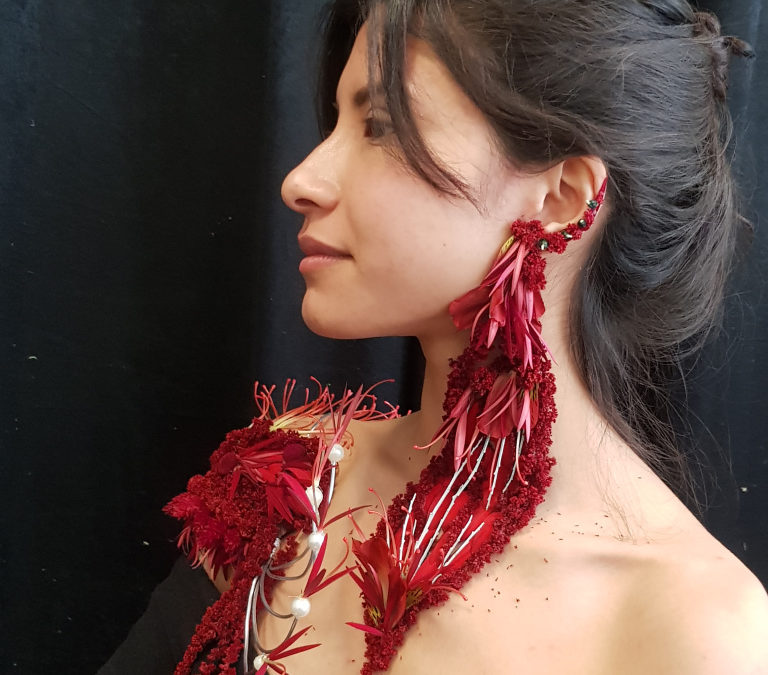 Turning a Floral Workshop into a Tattooing Salon for One Day, BP22
On February 7, 2020, Paris School of Florist Trainer Martine Soulier had the following announcement to make:
Special Request: The class of BP22 of the Paris Florists School has been invited to a Floral Tattoo Show at the Porte de Versailles, where there will be a competition with an exceptional jury. I am asking you to realize and create floral accessories and a matching floral tattoo on one of your models, a classmate of your choice, for the tattoo show catwalk.
For this creation you will be supervised, guided, and directed for this masterclass by Cedric Exare, Floral Champion of France.
After a full day of work, here are the designs that the apprentices of BP22 created for the runway looks:
Skills, precision, practice, and above all patience are all you need to render life into your floral tattoo designs!

Catégories
Blog in english
Retrouvez le blog de notre professeur d'anglais, Leslie Jeunet, en langue anglaise.